First Look at the Spookiest Items from the Warner Bros. Halloween Exhibit!
story via People.com and Michael Miller
Warner Bros. Studio is cracking open their storage vault and giving horror buffs a chance to come face to face with their favorite scary movie props.
Everything from The Conjuring's creepy Annabelle doll to Freddy's glove from A Nightmare on Elm Street will be on display this October for a special Halloween studio tour.
Some of the rarest costumes and props from horror films like Gremlins, Corpse Bride and The Exorcist have never been seen before by the public, and PEOPLE has an exclusive first look at them coming straight out of storage.
"We're supporting the Halloween Made Here initiative for the Warner Bros Studios Tour Hollywood. We've just opened a big stage, Stage 48, in an effort to have some fun and promote some of our history and talk about horror movies," Lisa Janney, the Vice President of Corporate Archives at Warner Bros. tells PEOPLE.
Janney works at WB's massive, 100,000 square foot, archive in Hollywood. The facility, which looks a bit like the warehouse scene from Raiders of the Lost Ark, was opened in 1991 to house iconic and valuable assets from the studio's most popular films. In addition to expertly organizing and storing the props and costumes, Janney and her team are responsible for scouring films and scripts for potential keepers.
"We're lucky that Warner Bros very much has a commitment to saving our history and protecting our assets for future use," Janney says, adding, "We absolutely want these things out and shown."
Besides the historical importance of the pieces, some of the props discovered in the vaults are extremely valuable to collectors. In 2003, the Maltese Falcon statue from the classic movie of the same name sold at auction for $4,085,000. The piano from Casablanca raked in a cool $3.4 million in 2014, and the original bat-mobile from the 1960's TV series sold for $4.2 million in 2013.
The Warner Bros. Studio Tour Hollywood showcases an amazing collection of movie memorabilia all year round, but for this Halloween, Stage 48 will be full of the spookiest props, costumes and original film documents from WB's most iconic horror films.
Annabelle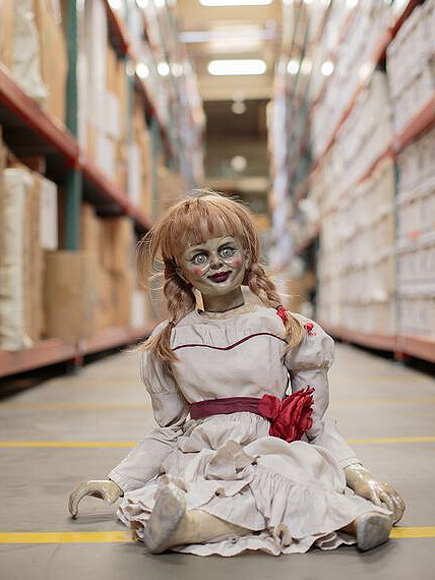 A Nightmare on Elm Street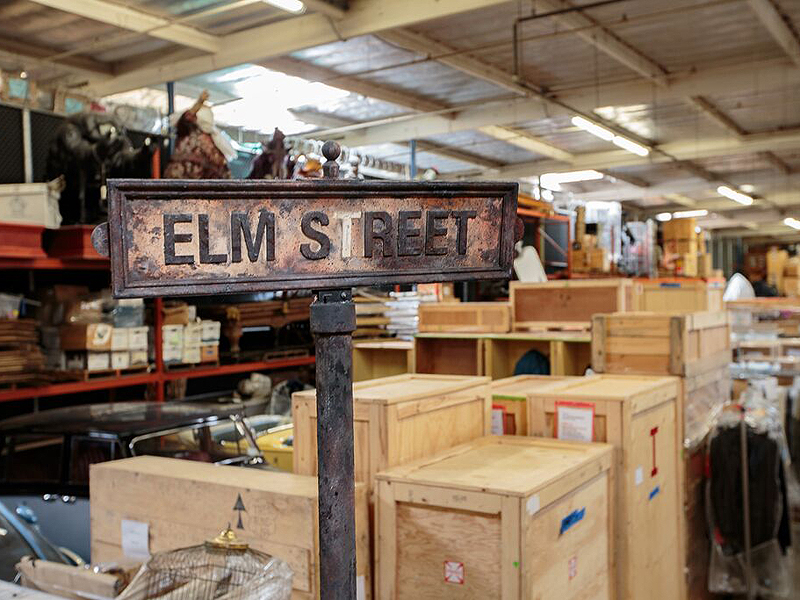 One of the most iconic slasher films of all time, Wes Craven'sA Nightmare on Elm Street scared a generation of young horror fans in the 80's.
Set in an ordinary Midwestern town, the film tells the story of a group of teens who are tormented by a psychopathic serial killer who hunts them in their dreams.
The film was met with rave critical reviews when it was released in 1984, and had an enormous impact on the genre. Many of the most famous horror cliches were born from A Nightmare on Elm Street.
Gremlins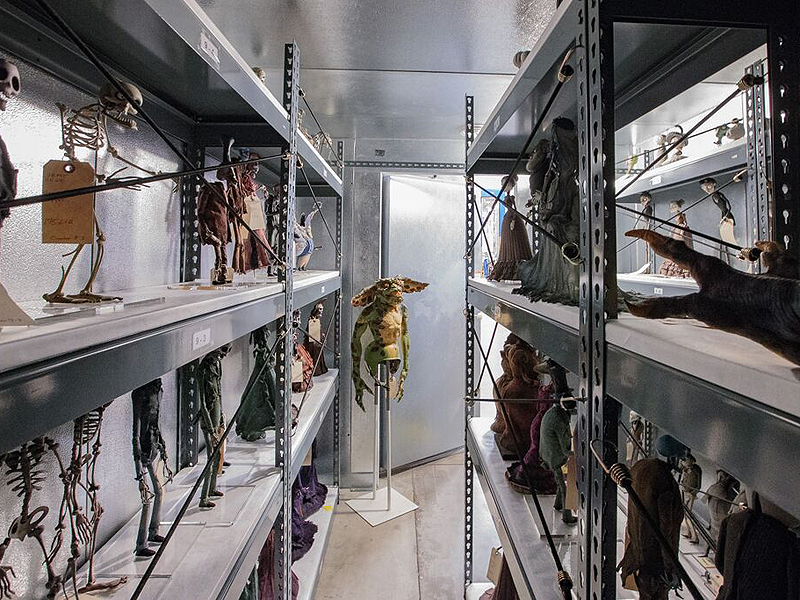 Following in the footsteps of movies like The Bride of Frankenstein and The Adam's Family, Gremlins is one of the most beloved horror comedy films.
Executive produced by Steven Spielberg, the movie revolves around a young man who takes in small creature named Gizmo as a pet. Things begin taking a turn for the worse when Gizmo begins to spawn other gremlins who become destructive, evil monsters.
The puppets and marionettes used during the filming can be seen at the exhibit.
Bad Ass props!
Save